Calgary athletes to watch during the Tokyo 2020 Paralympic Games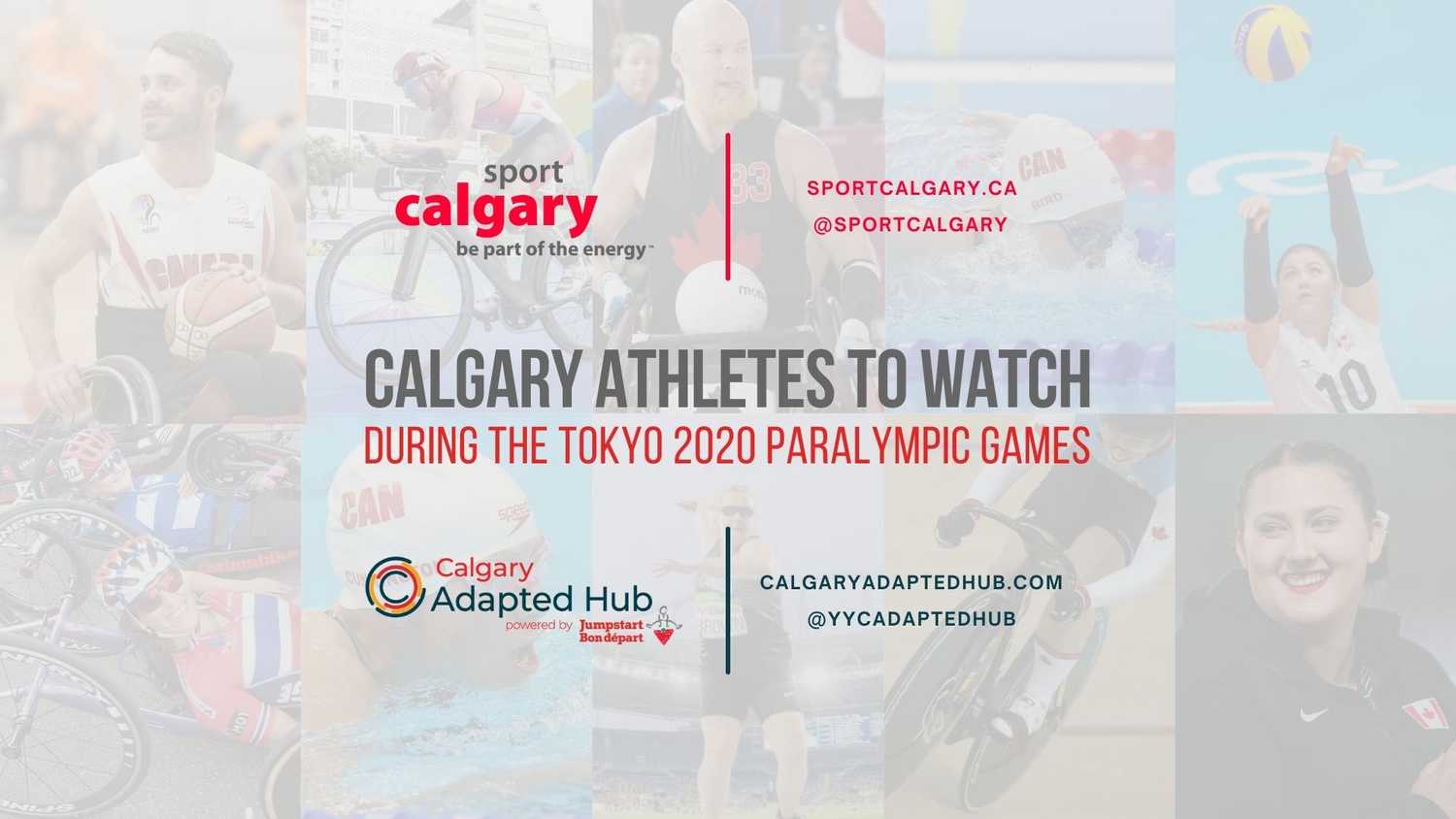 Although the Olympics have ended, the Tokyo 2020 Summer Games are far from over. Canada's Paralympic athletes are now heading to Tokyo to compete in the Paralympic Games from August 24 to September 5. 
10 Calgary athletes will be representing Canada at the Paralympic Games in Tokyo.
There are also athletes that live and train in Calgary that will also be competing at the Paralympic Games representing different countries around the world.
In partnership with Sport Calgary, we compiled a list of Calgary athletes for you to follow along, cheer on, and support.
CALGARY ATHLETES REPRESENTING CANADA
WHEELCHAIR BASKETBALL 
Born and raised in Calgary
Trains in Calgary with Calgary Grizzlies Wheelchair Basketball
Program leader at Mount Royal University's Wheelchair Basketball Program
Instagram: https://www.instagram.com/jazziyyc/
Lives and trains in Calgary
Played goalball for Team Alberta
Child & youth worker for the Canadian National Institute for the Blind in Calgary
Instagram: https://www.instagram.com/m_4_mahon/
Suzanna Tangen
HANDCYCLING
Lives and trains in Calgary 
Mount Royal University Alumni 
Executive Director of Calgary-based Ultimate Para Sports Association 
Member of Calgary Adapted Hub's Community Advisory Committee 
Representing Norway
Instagram: https://www.instagram.com/wheelyfastsuzie/
This article is a collaboration between
Sport Calgary & Calgary Adapted Hub.
ABOUT SPORT CALGARY
Sport Calgary is a volunteer non-profit society, representing over 300 sport organizations in Calgary as a Civic Partner. As an advocate of sport, we strive to assist, support and influence the growth of sport in Calgary by:
Playing a lead role in the implementation of the Calgary Sport for Life Policy, and ensuring it continues to create a vision for sport in Calgary from introductory to high performance levels.

Continually identifying and assessing the needs of the sport community and facility stakeholders.

Encouraging development and enhancement of appropriate facilities and the efficient utilization of current facilities.

Fostering collaboration within the sport community and coordination of resources among stakeholders to develop and enhance facilities.

Increasing the profile of sport in Calgary, and advocating the values and benefits of sport.

Facilitating education and training opportunities for athletes, coaches, officials, administrators, parents and volunteers.

Acting as a resource for sport organizations.

Encouraging the hosting of sport events and sport tourism in Calgary.
ABOUT CALGARY ADAPTED HUB POWERED BY JUMPSTART
Calgary Adapted Hub is a collective of Calgary-based organizations committed to providing quality sport and recreation opportunities for children, youth, and families living with disabilities in the city of Calgary. The collective is supported by Canadian Tire Jumpstart, and was mentored by the Abilities Centre in Whitby, Ontario.
The Hub was founded in 2020 to make sport and recreation more inclusive for children, youth, and families living with disabilities that are physical, intellectual, sensory, developmental, or otherwise. We are made stronger by the contributions of our partners, each of which is a leader in the field of adapted sport and recreation with their own area of expertise. From innovative programming to ground-breaking research, they aspire to be at the forefront of disability servicing. Partners include The University of Calgary, Mount Royal University, City of Calgary Recreation, Sport Calgary, Vivo for Healthier Generations,  Repsol Sport Centre, and WinSport.
Together with our partners, we are pathfinders, travel companions, and motivators on your journey to participation. Our goal is to maximize existing programs and create bold new ones through knowledge-sharing, research, education, evaluation, and— above all else—collaboration.
Calgary Adapted Hub staff and volunteers bring a wealth of experience backed by a common love of sport and a mission to ensure all children and youth, regardless of ability, can stay healthy and connected through a lifelong commitment to sport and recreation. We're proud to bring nationally leading adapted sport and recreational programming to the city of Calgary—and we can't wait to meet you and your family.
August 10, 2021 | Articles