Calgary Adapted Hub's Play from Home Kit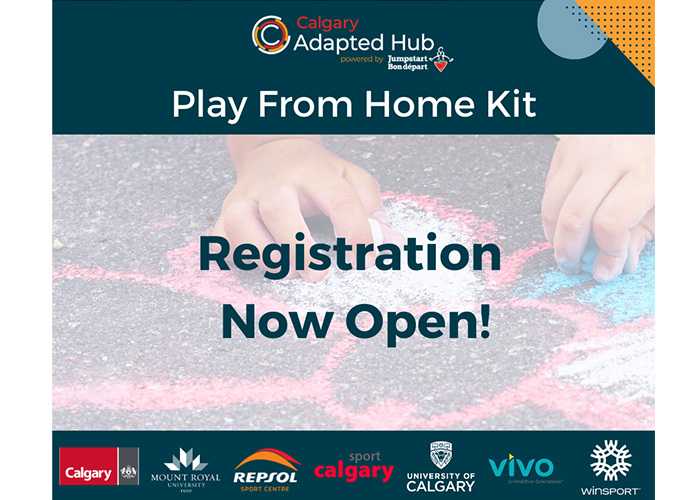 **REGISTRATION IS FULL**
Thanks for your interest in the Calgary Adapted Hub powered by Jumpstart Play from Home Kit! Unfortunately, these kits flew off the shelves like hot cakes and we are all out! Please email info@calgaryadaptedhub.com to join the cancellation/waitlist.
If you'd like to join our mailing list to learn more about future adapted programs from our partners, please sign up here: http://eepurl.com/hwqBU1
—
Summer break is fast approaching! Register now for the FREE Calgary Adapted Hub powered by Jumpstart 'Play from Home Kit' to have an active start.
Our screen-free kits are designed for families with a disability to have fun at home or the campground, just in time for the long-weekend! Kits come with a variety of games and activities, along with instruction sheets to keep your family moving.
Kit pick-up available from June 28 – 30 at various Calgary Adapted Hub partner locations throughout Calgary (see registration form for full details).
Limited quantity of kits available. Registration is open from June 21 – 26, while supplies last.
Registration from: https://forms.gle/cqUHPLdrXzTiv6mS6
Please contact info@calgaryadaptedhub.com if you have any questions.
June 21, 2021 | Partners News