Calgary Adapted Hub founding partner, City of Calgary to build 10 new inclusive playgrounds this year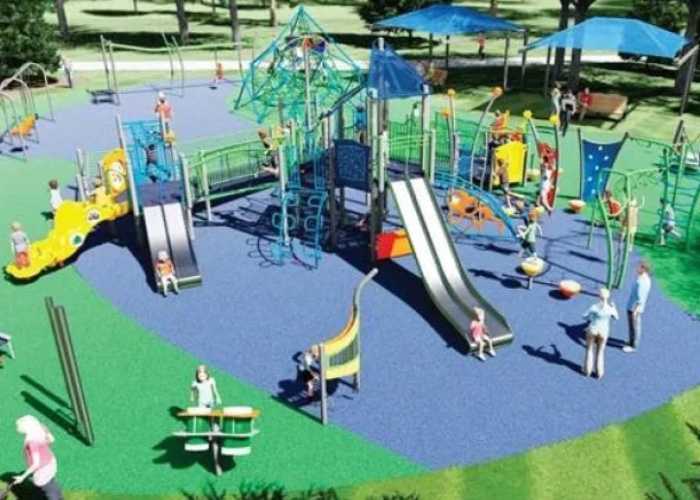 In 2018 City Council approved the Inclusive Play Spaces Implementation Plan and opened a 15,000 square foot inclusive playground at Shouldice Athletic Park through the Canadian Tire Jumpstart Inclusive Play Project. This year, 10 new inclusive playgrounds will be built in Calgary, as the City moves toward a goal of one inclusive playground within 5km of every Calgarian home.
Designed to challenge children of all abilities, inclusive playgrounds are meant to be engaging, fun spaces where people can interact. For a playground to be inclusive, it should be a space that any child or parent can enjoy regardless of their ability, needs, age, gender, culture, or race. An inclusive playground is designed for equal participation that would support the needs of a person with limitations, but can also provide physically engaging activities and can include a mix of active and quiet play areas.
Many of these playgrounds are being built in partnership with Parks Foundation Calgary including: Elliston Playground, Ted Harrison Playground, Ramsay Playground and fellow Calgary Adapted Hub partner, Vivo Playground.
May 25, 2021 | Partners News